Convenient Financing Solutions
RealEstate Revivers now offers its customers home improvement financing through Hearth. These loans are fast, easy, and affordable. From cash promotions to affordable fixed rate options, Hearth offers a great way to finance any home improvement project.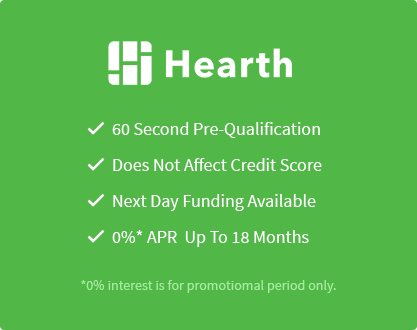 Fast, Easy, and Affordable
With our flexible financing plans as low as $99/ mo, we help offer the solution that works best for you and your home improvement needs. Apply now to get started.
In addition to Hearth financing, we accept all major credit cards and traditional forms of payment. Have questions? Call us at 1 (813) 476-2323 or apply online now to get  started.
Apply Now
Why We Are Better
Real Estate Revivers is a one stop shop for any of your remodel, landscape, pavers, artificial turf, and fencing needs. We pride ourselves on giving you quality craftsmanship and value that is gained from the hands on experience of our employees.
24/7 Customer Care
We are here for you anytime
Professional & Insured
On time and no worries
Our Guarantee
If you're not satisfied, We will fix it!